Product Description
20 Ton Mechanical Single Drum Vibratory Roller,This heavy-duty mechanical single-drum roller features a mechanical drive, mechanical flexible controlled power shift transmission, hydraulic vibration and steering plus dual frequency, double vibration amplitude, gas pipeline control, flexible break and clutch operation and single-lever gear shift and drive operations. The super-heavy
20-ton SR20MA has the weight and muscle to get the job done. Powered by a Shangchai SC8D175 engine.

With a 154-knob 95 mm `sheep`s foot` roller added to the SR20MA, this over 20-ton SR20MPA is ready to take on the toughest roadwork.
MECHANICAL VIBRATORY ROLLER
SR20MA/SR20MPA
More weight, more vibration force when the going gets tough
Engine model: Shangchai SC8D175
Rated power: 128 kW/2000 rpm
Operating weight: 20 t/20.8 t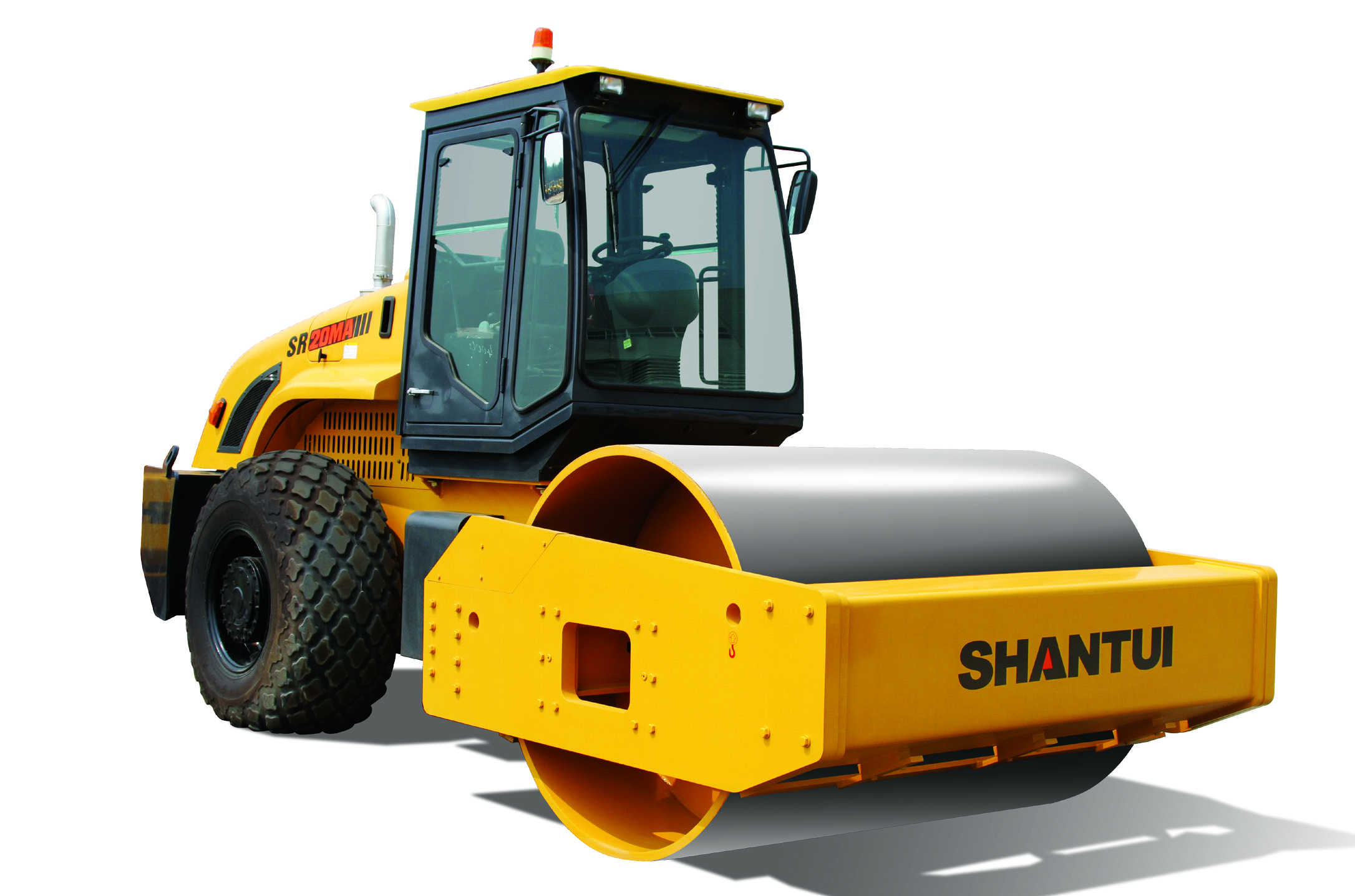 Shandong Shantui Construction Machinery Import & Export Co.,Ltd.,Our main products include :Standard Type Dozers,Wetland Type Dozers,Desert Type Dozers,Push Coal Type Dozers,Road Roller,Motor Grader,Landfill Compactor.