Product Description
Well-suited for tough environments
Engine model: Cummins QSF3.8T Rated power: 86 kW/2200 rpm Operating weight: 13.5 t
Product features
Shantui Small 13.5ton Crawler Excavator
*The original imported Cummins QSF3.8T engine,Electronically controlled high pressure common rail system.The engine confirm to the China-III emission regulation and features high energy- saving and environmental-friendliness,low noise,strong power.Fuel system adopts three-stage integrated diesel filter, air intake system adopts radial sealed air filter, standard air filter, and effectively prolongs the service life of the engine.The aluminum paralleling radiator features large heat dissipation area and good heat dissipationperformance.
*The original imported hydraulic system,with constant power and electric proportional control of the dual-pump dual-loop negative flow hydraulic system,which is stable and reliable..
*The accelerator features rapid and accuratecontrol. The application of non-linear Multi-dimensional power control optimization improves the working efficiency and reduces the fuel consumption.The preset working modes of Heavy-Load (P), Economic (E), Automatic (A), and Breaking Hammer (B) are at the user`s free choice based on theactual working condition.The friendly human-machine interface eases the operations.
*Comfortable operating space, wide field of vision, according to ergonomic cab interior colors and effective control and reasonable arrangement of the device, high-performance shock absorber, vibration isolation, low stiffness, vibration, shock absorption performance; To ensure the user`s comfortable operation.
*Enhanced working device, rotary platform and heavy chassis, making the machine safe, stable, reliable and lasting work.
*With the streamlined design, the whole mold electrophoresis treatment cover, high rigidity, good weather resistance.
SE130-9
Well-suited for tough environments
Engine model: Cummins QSF3.8T
Rated power: 86 kW/2200 rpm
Operating weight: 13.5 t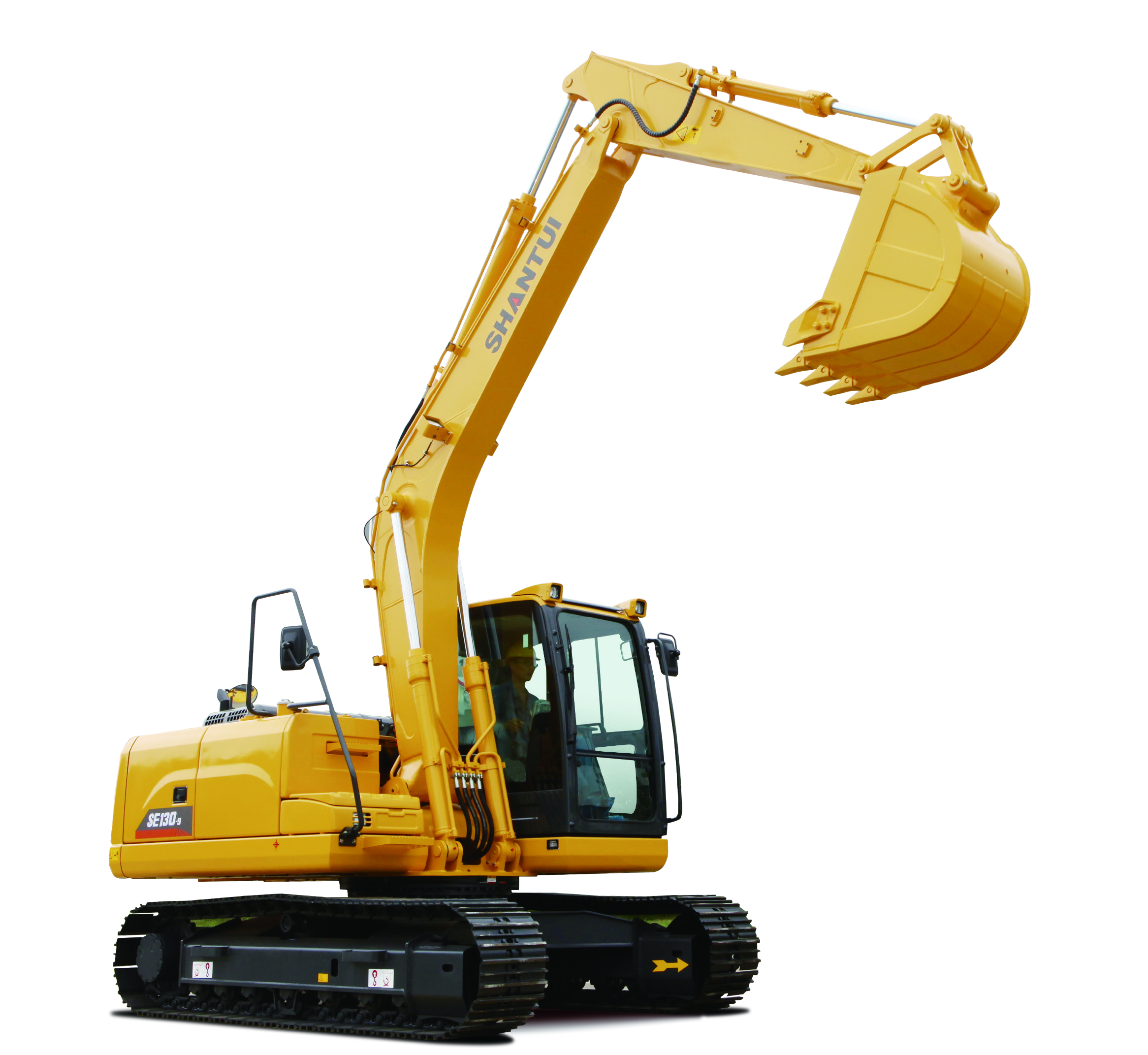 Shandong Shantui Construction Machinery Import & Export Co.,Ltd.,Our main products include :8T Wheel Loader,Road Machinery,Road Roller,Wetland Type Dozers,Desert Type Dozers,Push Coal Type Dozers,Forest Logging Type Dozers,Rock Type Dozers,
Company Profile
---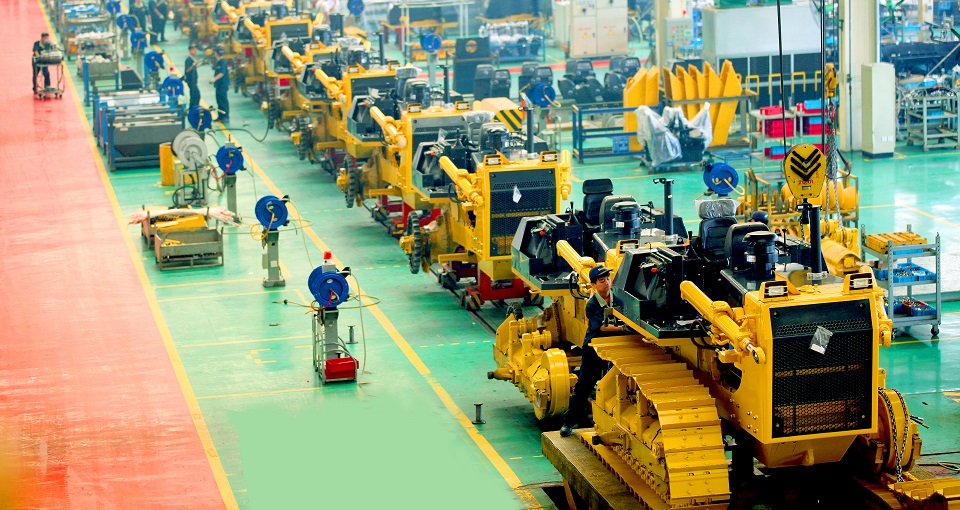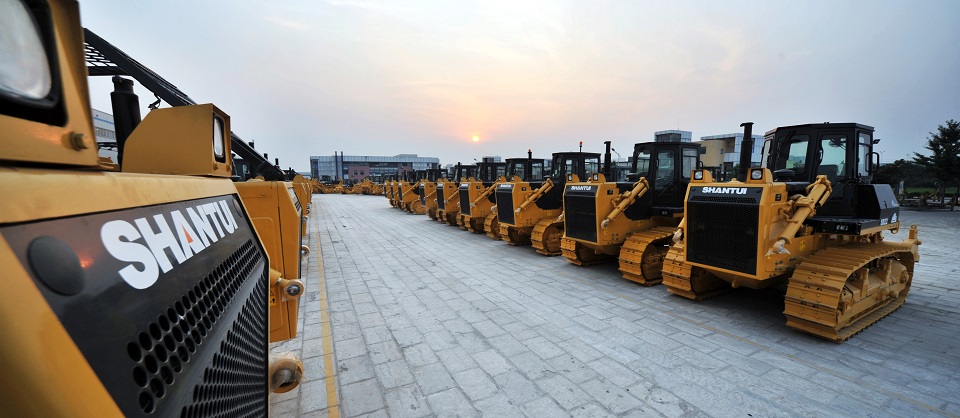 Shantui Construction Machinery Co., Ltd. (Shantui) was founded in 1980. Shantui is one of the top 50 manufacturers of construction equipment in the world, and one of China`s top 500 manufacturers. Shantui`s name is synonymous with bulldozers in China, but today the company features the entire gamut of construction machinery,from Bulldozers and Trimming dozers,to Pipe Layers,Motor Graders,Wheel Loaders,Road Rollers,Landfill Compactors,RoadMilling Machine,Asphalt Paver Machine,Truck-Mounted Concrete Pumps,Line Pumps,Truck Mixers,and Trailer Pumps. It is a leading supplier of undercarriages, track roller, top roller, sprocket, idler, transmissions and metal structural components. At present the company has more than 140 individual model numbers in its catalogue. On January 1, 1997, Shantui listed on the Shenzhen Stock Exchange (stock number: 000680), and was one of the original companies included in the launch of the CSI 300 Index. In 2009, Shantui joined Shandong Heavy Industry Group as a subsidiary to further realize its growth goals. In 2011, Shantui exceeded US$2.3 billion in sales, and became the largest brand name bulldozer maker and seller in the world.

Shantui`s main production bases cover more than 2,000,000 square meters, The Shantui International Industrial Park and the Shantui Heavy Industry Technology Park are located in Shandong Province, Shantui had established branch offices in the United Arab Emirates, South Africa, Russia, Brazil and Hong Kong. The company`s production capability, manufacturing standards and product quality lead the way domestically and strive to meet or exceed international standards. The Shantui Technology Research Center and Post-Doctoral Research Lab is recognized as National-Level Research and Development Center, and are the foundation of Shantui`s innovation and internationalization programs. Its annual production capacity exceeds 15,000 units of bulldozers, 7,000 units of road machineries, 5,000 units of concrete machineries, 180,000 track assemblies, 160,000 units of torque converters, 50,000 transmissions and 1,400,000 units of construction equipment rollers. Shantui`s established marketing system and excellent sales and service network span the globe, its products are sold all over China and overseas in more than 150 countries and territories.

Shantui, Ltd. is one of the top 100 firms in China`s construction machinery industry and is a national first-class Safety Quality Standardized enterprise. A leader in Shandong Province, it has been named a [Shandong Province High-tech Enterprise," a [Shandong Province Manufacturing Industry Exemplary IT Enterprise" and a [Shandong Province Model of Corporate Culture." Shantui has also been honored with the National May Day Labor Award. is [FAMOUS TRADEMARK of China", and is a noted [Mechanical and Electrical Chambers of Commerce Recommended Export Brand". Shantui has been awarded ISO14001 and ISO9001 certificates, and its major products have passed CE and EPA certification, and others have passed TUV certification.

In the coming 5-10 years, Shantui will continue to develop its line of earth-moving machinery, concrete machinery, compacting machinery and road machinery, as well as its parts business. Ultimately, Shantui seeks to become a leading, competitive and sustainable multinational company offering a highly diversified line of construction machinery products.