Product Description
1.Product-free infrastructure, site formation and hardening can be installed after the equipment, production. Both to reduce the basic construction costs, but also shorten the installation cycle.
2.Modular product design, removable and convenient transfer.
3.The whole structure is compact, small footprint.
Model
HZN25SF
HZN40SF
HZN50SF
HZN75SF
HZS50SF
HZS75SF
HZS100SF
HZS150SF
Rated capacity m³/h
25
40
50
75
50
75
100
150
Mixer
Model
JN500
JN750
JN1000
JN1500
JS1000
JS1500
JS2000
JS3000
Drive power(Kw)
22
30
45
55
2X18.5
2X30
2X37
2X55
Discharge capacity(L)
500
750
1000
1500
1000
1500
2000
3000
Max. agg. size(Gravel/Pebble mm)
≤60/80
≤60/80
≤60/80
≤60/80
≤60/80
≤60/80
≤60/80
≤60/80
Agg. bin
Volume m³
4X4
4X4
3X8
3X8
3X8
3X8
4X20
4X20
Hoist motor power(kW)
5.5
7.5
18.5
22
18.5
22
30
45
Weighing range and accuracy
Agg. kg
1500±2%
1500±2%
2500±2%
3000±2%
2500±2%
3000±2%
4X(2000±2%)
4X(3000±2%)
Cement kg
300±1%
500±1%
500±1%
800±1%
500±1%
800±1%
1000±1%
1500±1%
Flyash kg
---------
--------
150±1%
200±1%
150±1%
200±1%
400±1%
600±1%
Water kg
150±1%
200±1%
200±1%
300±1%
200±1%
300±1%
400±1%
600±1%
Additive kg
20±1%
20±1%
20±1%
30±1%
20±1%
30±1%
40±1%
60±1%
Discharge height m
4.5
4.5
4.5
4.5
4.5
4.5
4.2
4.2
Total power (Kw)
40
50
130
155
122
150
216
305
Company Profile
---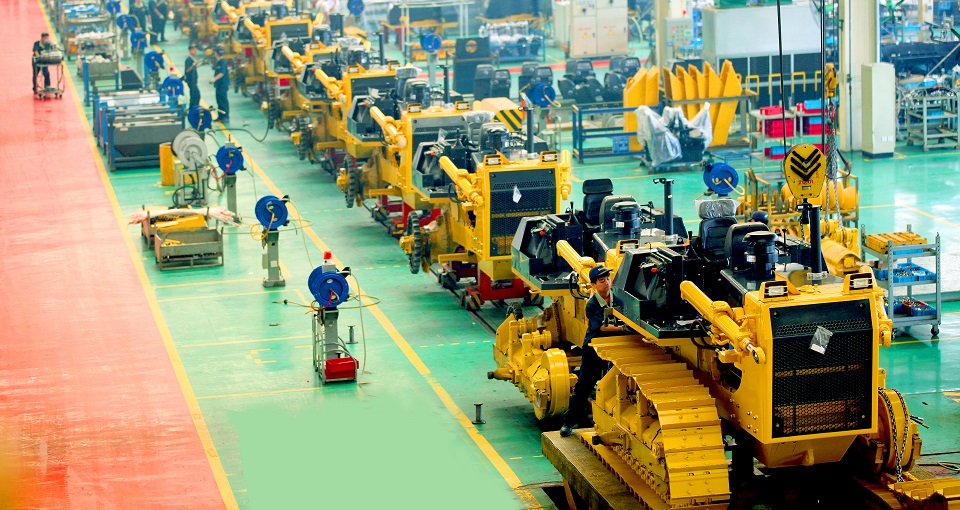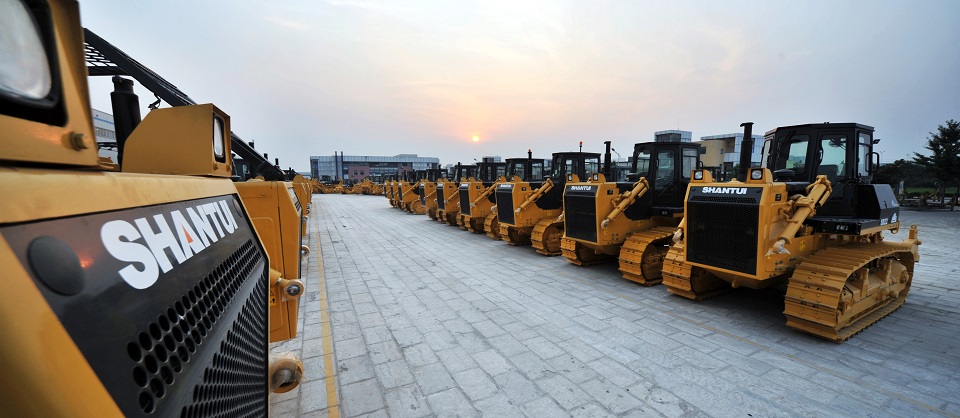 Shantui Construction Machinery Co., Ltd. (Shantui) was founded in 1980. Shantui is one of the top 50 manufacturers of construction equipment in the world, and one of China`s top 500 manufacturers. Shantui`s name is synonymous with bulldozers in China, but today the company features the entire gamut of construction machinery,from Bulldozers and Trimming dozers,to Pipe Layers,Motor Graders,Wheel Loaders,Road Rollers,Landfill Compactors,RoadMilling Machine,Asphalt Paver Machine,Truck-Mounted Concrete Pumps,Line Pumps,Truck Mixers,and Trailer Pumps. It is a leading supplier of undercarriages, track roller, top roller, sprocket, idler, transmissions and metal structural components. At present the company has more than 140 individual model numbers in its catalogue. On January 1, 1997, Shantui listed on the Shenzhen Stock Exchange (stock number: 000680), and was one of the original companies included in the launch of the CSI 300 Index. In 2009, Shantui joined Shandong Heavy Industry Group as a subsidiary to further realize its growth goals. In 2011, Shantui exceeded US$2.3 billion in sales, and became the largest brand name bulldozer maker and seller in the world.

Shantui`s main production bases cover more than 2,000,000 square meters, The Shantui International Industrial Park and the Shantui Heavy Industry Technology Park are located in Shandong Province, Shantui had established branch offices in the United Arab Emirates, South Africa, Russia, Brazil and Hong Kong. The company`s production capability, manufacturing standards and product quality lead the way domestically and strive to meet or exceed international standards. The Shantui Technology Research Center and Post-Doctoral Research Lab is recognized as National-Level Research and Development Center, and are the foundation of Shantui`s innovation and internationalization programs. Its annual production capacity exceeds 15,000 units of bulldozers, 7,000 units of road machineries, 5,000 units of concrete machineries, 180,000 track assemblies, 160,000 units of torque converters, 50,000 transmissions and 1,400,000 units of construction equipment rollers. Shantui`s established marketing system and excellent sales and service network span the globe, its products are sold all over China and overseas in more than 150 countries and territories.

Shantui, Ltd. is one of the top 100 firms in China`s construction machinery industry and is a national first-class Safety Quality Standardized enterprise. A leader in Shandong Province, it has been named a [Shandong Province High-tech Enterprise," a [Shandong Province Manufacturing Industry Exemplary IT Enterprise" and a [Shandong Province Model of Corporate Culture." Shantui has also been honored with the National May Day Labor Award. is [FAMOUS TRADEMARK of China", and is a noted [Mechanical and Electrical Chambers of Commerce Recommended Export Brand". Shantui has been awarded ISO14001 and ISO9001 certificates, and its major products have passed CE and EPA certification, and others have passed TUV certification.

In the coming 5-10 years, Shantui will continue to develop its line of earth-moving machinery, concrete machinery, compacting machinery and road machinery, as well as its parts business. Ultimately, Shantui seeks to become a leading, competitive and sustainable multinational company offering a highly diversified line of construction machinery products.